Since 2012, we've evolved from a one-man band into a flexible and friendly team of digital experts. We've always been committed to keeping our team totally remote, because we know our clients would rather pay for talented tech partners than slick offices filled with trendy bean bags. We may be geographically diverse, but we're connected by our combined desires to innovate, disrupt and do great work.
Every team needs to gel to work together well, a fact that's even more true for a remote team like ours. The glue that holds the Appy team together is made from mutual respect, deeply felt shared values, top notch communication skills and a hefty dollop of humour.
Just like we don't do meaningless industry jargon, we also don't do cheesy company principles. The values below are all things that we hold dear, things that we know build, and support, a fantastic team of colleagues and partners.
As a team we share ideas on new ways to work and think, to constructive criticism, we think it's crucial to always keep our minds wide open.
We're friendly, approachable and totally transparent.
We're always looking for ways to do things better, and searching for the solution to help every client win customers.
We share ideas, make connections and build successful businesses.
We're so much more than an agency that relies on flashy graphics to win clients. We're true tech experts.
We lead with knowledge and believe experience is there to be shared.
We're incredibly proud of what we do, which is why we're never afraid to take responsibility for every project we work on.
Problems are made to be solved, and we're here to solve them.
User Experience (UX) Design
User Interactions (UI) Design
Prototyping
Business advice
Investment advice
Digital Strategy
Development
Product Management
Project Management
Quality Assurance
User Experience (UX) Design
User Interactions (UI) Design
Prototyping
Development
Product Management
Project Management
Quality Assurance
Business advice
Investment advice
Digital Strategy
Our CEO, Patrice, is a startup superstar. He can boast more than ten years of experience in private equity financing and eight years of experience in building businesses. He's a board adviser for lots of startups, and acts as a mentor for Startup Bootcamp and Founder Institute. Patrice's skillset is super varied, but he specialises in UX, commercialisation and finding the as yet untrodden path to market your app can corner. His biggest talent is his lateral thinking, which means he sees the opportunities other people miss.
Peter, our Chairman, is a business expert. He's founded and advised countless businesses throughout his career that have gone on to achieve huge success. He has led MBO, IPO and ICO, with multiple exits. Peter is as hands-on as a chairman can be – always ready to roll up his sleeves to make the kinds of waves that can't help but turn heads.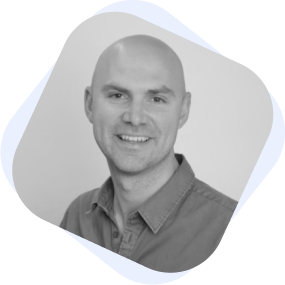 Jason is part of our business development team. He's got heaps of experience founding, advising and investing in startups, as well as an irresistible energy and dynamism – which explains how he's cultivated his extensive network of industry contacts! He's the perfect person to turn to for the kinds of insights you can only get through experience.
We are a fun company building exciting startups and we can offer you projects with top-tier companies and entrepreneurs that want to bring their ideas to life.
"PEOPLE are the first thing that comes to my mind when someone asks me about my job at Appy. We work remotely, but a great atmosphere simply generates so much energy to develop your client's idea into a meaningful real solution. Ever since I started working for Appy, there hasn't been a day that I wasn't able to learn something new. I am growing both professionally and personally."
"It's nice to feel freedom, kindness and that there are people ready to listen to you in your working environment. That's some of the qualities someone can find in Appy Ventures."
"I've always been glad to be with Appy Ventures because it's the right place to learn and to execute my thoughts and ideas on any platform as I wish. Both our people and clients are very supportive and helpful. Very proud to work with Appy Ventures and happy to continue my career with Appy Ventures."